Natalia Lafourcade - Tú sí sabes quererme (en manos de Los Macorinos)
Publié le 28 Février 2017
El video de YouTube estuvo bajo la dirección de Bruno Bancalari, la producción de Juan Pablo López-Fonseca y la fotografía de Santiago Sánchez. Natalia Lafourcade está acompañada de sus amigos y colegas Juan Manuel Torreblanca, Ceci de Kay, María Bernal, Ximena Ayala y Alex Ferreira. El videoclip oficial fue subido el tres de febrero a YouTube y a la fecha cuenta con más de 5 870 944 reproducciones en la plataforma de videos de Google. Los Macorinos es un dúo de guitarras acústicas conformado por Juan Carlos Allende y Miguel Peña. El dúo se formó en 2004 a petición de Chavela Vargas, con quien tocaron hasta el final de su carrera artística.
Les parents de Natalia étaient musiciens. Son père est le musicien franco-chilien : Gastón Lafourcade et son oncle, Enrique Lafourcade, est écrivain.
Natalia a fréquenté l'Institut Español Anglo, une école secondaire catholique, et y a étudié la peinture, la flûte, le théâtre, la musique, le théâtre, piano, guitare, saxophone et chant. Alors qu'elle n'avait que 10 ans, Natalia a commencé a chanter dans le groupe Mariachi.
Elle a ensuite vécu à Coatepec, Veracruz, au Mexique, où elle a étudié la musique avec sa mère, en s'inspirant des artistes comme Gloria Trevi et Garibaldi.
En 1998, Natalia a fait partie d'un trio de fille appelée Twist. Le groupe s'est séparé l'année suivante.
A 17 ans, Loris Ceroni a proposé à Natalia d'intégrer un groupe pop / rock, sous sa direction, mais elle a préférée se lancer en solo, il l'a alors encouragée. Ceroni produit donc son premier LP sous le label de Sony Music. Il a été enregistré en Italie et a été coécrit avec Aureo Baqueiro. Sabo Romo a participé à 2 des titres.
Natalia Lafourcade propose un savant mélange de pop, rock, bossa-nova et rythmes latins. On peu y découvrir des tubes, tels que : « Busca Un Problema », « Elefantes », « Te Quiero Dar », « Mírame, Mirate », mais le plus grand succès reste, « En El 2000 ».
En 2003, elle est nominée pour un Grammy awards latin dans la catégorie Meilleur Nouvel Artiste pour son premier album. Elle a aussi collaborée à la bande originale du film mexicain Amar te duele et « Un Pato » pour le film Temporada de Patos. Lafourcade a également été nominée pour le nouvel artiste Rock lors de la 16e Lo Nuestro Awards.
En 2011 Natalia Lafourcade a remporté le prix du meilleur producteur de l'Année pour la cérémonie des indie-O Music Awards, pour son travail sur l'album de Mientras de Carla Morrison.
En 2015, son album Hasta la Raíz (2015) lui a permis d'obtenir un Grammy Award for Best Latin Rock, Urban or Alternative Album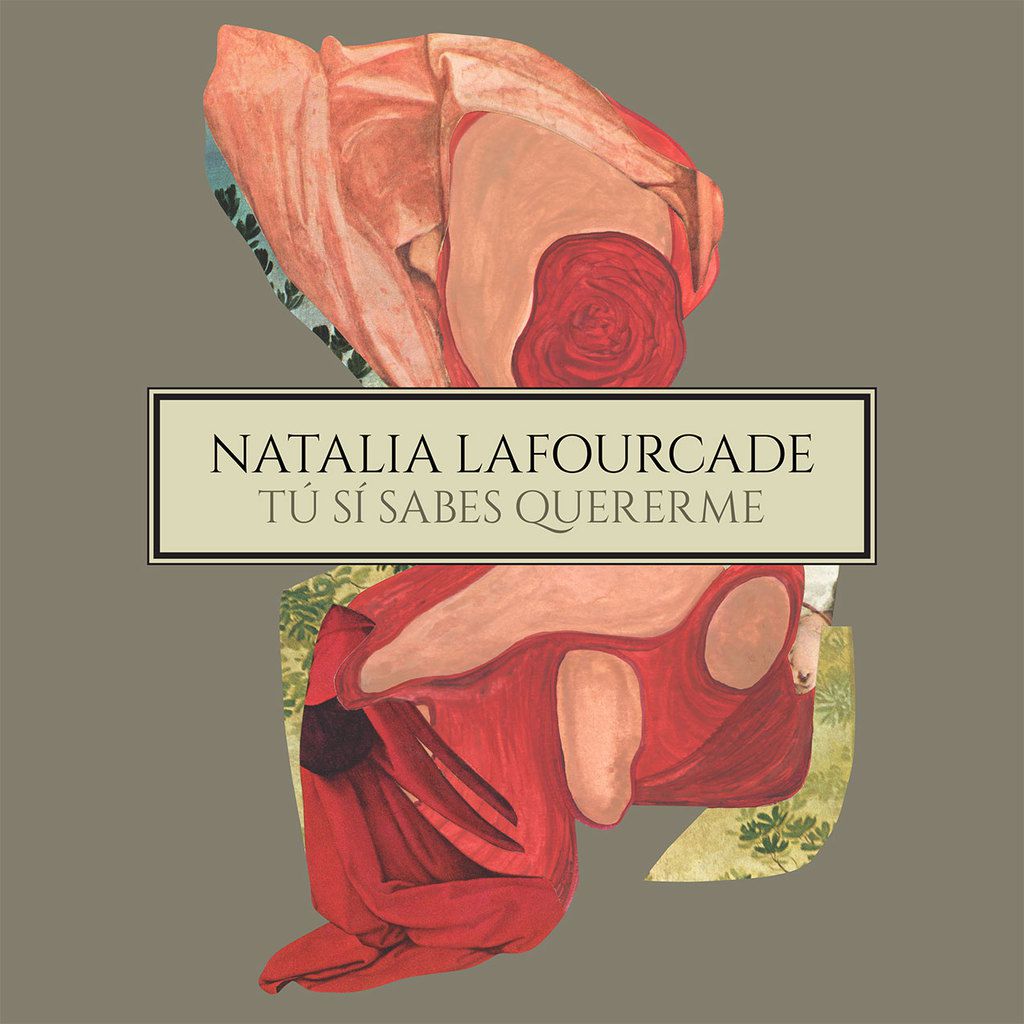 María Natalia Lafourcade Silva, más conocida como Natalia Lafourcade (Coatepec, Veracruz, México, 26 de febrero de 1984), es una cantante, compositora, productora musical, diseñadora de moda, arreglista, filántropa y actriz mexicana. En su trayectoria artística ha ganado innumerables reconocimientos nacionales e internacionales, entre ellos un Premios Grammy , ocho premios Grammy Latino, cinco premios MTV Video Music Awards Latinoamérica, entre otros.
Natalia Lafourcade was born February 26,1984 in Mexico City. Her father, Gaston Lafourcade, founder of the Association of Organists and Harpsichordists of Chile, served as professor at the National Autonomous University of Mexico (UNAM). Her mother, Maria del Carmen Silva Contreras, also a music educator, created the Macarsi Method of Musical Education. Natalia spent much of her childhood in Coatepec, Veracruz surrounded by music and art.
After joining a pop group named Twist at age 14, Natalia decided to formally study music. She gained a musical foundation in guitar, piano and voice in Mexico City and continued studies in Boston. At age 16 she began to write songs.
In 2002, at 17, Natalia signed with Sony Music and recorded her debut album Natalia Lafourcade, produced by Loris Ceroni and Aureo Baqueiro. In 2005 she was joined by her band La Forquetina for her second album Casa (which received a Latin Grammy for Best Rock Album by a Duo or Group with Vocal ).
In 2006, after nine months in Canada, she wrote instrumental compositions for an EP, Las cuatro estaciones del amor (The Four Seasons of Love) (2006), recorded in collaboration with the National Youth Orchestra of Veracruz. At the same time she was writing songs that were later to be released on her fourth album, HU HU HU (2009).
Having a strong social conscience, Natalia has supported various humanitarian causes such as Un techo para mi pals (A roof for my country), El Caracol Foundation, the Ponte Oreja project of the MVS Foundation, and the Camino Segura Foundation in Guatemala. She is a spokesperson for Save the children and supports SIVAM (Sociedad Internacional de Valores de Arte mexicana A.C.). She wrote the theme song Un derecho de nacimiento (A Birthright) to help the political youth movement YoSoy132.
Natalia's singing is heard on the Spanish soundtrack of the 2009 film El Gato con Botas (Puss 'N Boots) and in the music for the Mexican television series Locas de Amor (Crazy for Love) (2009). She produced music for artists such as Carla Morrison and Ximena Sariria. During a concert in celebration of the Mexican Bicentennial of Independence in 2010, she sang with Ely Guerra, La Blondo, Alondra de la Parra and the Philharmonic Orchestra of the Americas. She collaborated on soundtracks for films such as Amarte duele (It hurts to love you) (2002), Temporada de patos (Duck Season) (2006), and No se si cortarme las venas o dejarmelas largas (I don't know whether to cut my veins or grow them long) (2013). Her appearances on screen include acting in the 2012 film, El cielo en to mirada (Heaven in your Eyes), directed by Pedro Pablo Ybarra, and a segment in the documentary Hecho en Mexico (Made in Mexico), produced by Duncan Bridgeman. She was also the subject of a reality show entitled Mi Mundo Privado (My Private World).
Natalia has participated in tributes to various composers and performers such as Caetano Veloso, Simon Diaz, Jose Alfredo Jimenez, Mecano, Jose Jose, Intocable, Luis Eduardo Aute y Chavela Vargas. She has sung duets with numerous singers, among them Pepe Aguilar, Juan Gabriel, Jose Jose y Gilberto Santa Rosa.
Natalia's fifth album, "Mujer Divina – a tribute to Agustin Lara" (2012) is a heartfelt production in which Natalia adapted a selection of Lara's songs and invited the collaboration of musicians such as Gilberto Gil, Vicentico, Miguel Bose, Lila Downs, Adrian Dargelos (BabasOnicos), Meme (Cafe Tacuba), Jorge Drexler, Le6n Larregui (Zoe), Leonardo de Lozanne, Leonel Garcia and Kevin Johansen. The album went platinum and won two Latin Grammy Awards: Best Alternative Album and Best Long Version Music Video.
In 2013 Natalia wrote the music for the tourist and cultural project "Yo descubri Yucatan (I discovered Yucatan)" The following year, she was one of five artists selected to make a playlist to accompany Spotify users during their tour at the Palacio de Bellas Artes of the exhibition En esto ver ague°. (In this see that) about the work of Octavio Paz.
Her latest recording released in January 2015, Hasta la raiz (Down to the root), debuted at No.1 on iTunes and Deezer. In addition, the singles Hasta la raiz and Nunca es suficiente (It's never enough) reached No.1 in the Viral 50 list on Spotify Mexico and within the Top Ten in the global category. This production has already achieved sales in platinum and gold in Mexico and gold in Italy. It received five Latin Grammys in 2015: Best Record of the Year, Best Song of the Year, Best Alternative Music Album, Best Alternative Song, and Best Engineered Album, as well as a Grammy (U.S.) for Best Latin Rock, Urban or Alternative Album (2016).
Natalia LaFourcade has captured hearts all over Mexico and in countries across the world – Peru, Chile, Guatemala, Canada, Japan, USA, Venezuela, Argentina, Spain, Italy, Dominican Republic, Columbia and Denmark. This year she completed the first stage of the "Buscando raices (Finding roots)" tour, performing in historic theaters in Mexican cities such as Zacatecas, Veracruz, Tlacotalpan, LeOn, Guanajuato, Oaxaca, y Puebla.
Throughout her career, Natalia has received numerous honors and awards including Grammy Awards and MTV Latino awards. Her undeniable talent and success are recognized from the Americas, to Europe, to Asia. She is an artist with charisma, a creator of contemporary music with immense appeal. Her audiences in all corners of the globe appreciate the simplicity and beauty of her interpretation. She is without a doubt an outstanding representative of the music of Mexico.
Tú sí sabes quererme will be part of her new album Musas, a tribute to Latin American folklore in the hands of Los Macorinos, which will be released next April. If you have not already heard it on the radio you can find it on all digital platforms and the next link on YouTube.
Ha pasado tanto tiempo,
finalmente descubrí tus besos.
Me enredaste en tu mirada,
me abrazaste con todos mis defectos.

Tú sí que sabes quererme,
tú sí que sabes adorarme, mi amor.
No te vayas, quédate por siempre, para siempre;
para siempre amarte.

CORO:
Corazón, tú sí sabes
quererme como a mí me gusta.
Soy la flor encendida
que da color al jardín de tu vida.
Corazón, tú sí sabes
quererme como a mí me gusta.
Por favor, no me dejes,
que soy valiente en corresponderte.

Ha pasado tanto tiempo,
finalmentesé que estoy dispuesta.
Es tan difícil encontrar un amor
que aquí me quedo, con heridas bien abiertas.
Ya no me importa lo que piensen los demás,
estoy contigo para ser testigos siempre de la vida.
Así por siempre, para siempre;
para siempre amarnos.

Corazón, tú sí sabes
quererme como a mí me gusta.
Soy la flor encendida
que da color al jardín de tu vida.
Corazón, tú sí sabes
quererme como a mí me gusta.
Por favor, no me dejes,
que soy valiente en corresponderte.
Home - Natalia LaFourcade Web Oficial
"In this production, Natalia consolidates the participation of Los Macorinos, what gives an important taste of Chavela Vargas because they were an important part of the life of this composer who was
María Natalia Lafourcade Silva, née le 26 février 1984 à Coatepec (en), est une chanteuse et compositrice mexicaine.
Discographie
Natalia Lafourcade (2003)
Casa (2005)
Las 4 Estaciones del Amor (2008)
Hu Hu Hu (2009)
Mujer Divina, Homenaje a Agustín Lara (2012)
Hasta la Raíz (2015)
"Tú sí sabes quererme" canta Natalia Lafourcade - LaPrensa
Natalia Lafourcade presenta "Tú sí sabes quererme", primer sencillo de su próximo material inédito "Musas". El sencillo es un tema de su autoría y con arreglos de Gustavo Guerrero y Cheche Ala...
http://laprensasa.com/entertainment/tu-si-sabes-quererme-canta-natalia-lafourcade/